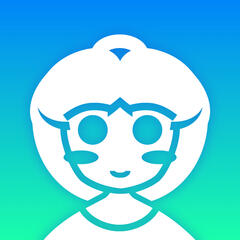 Artist, designer and programmer.
---
NinStar • Male, 22 (October 4) - Rio de Janeiro
• Commissions • OpenIf you are interested in commissioning me to do some work for you, please contact me via Discord, Twitter or[email protected]
• What I do •As a designer my work is centered around designing icons, logos, illustrations, user interfaces and user experience. I can make all sorts of material for applications, brands, games, merch, websites, etc...I can work with an existing visual identity or design one from scratch.
As an artist I personally have a passion for pixel art, but I can do most of the common types of digital arts: sketches, clean line work, paintings or fully vectorized arts.It can be a character (I normally draw busts, but I can do full bodies), scenario or object. For pixel arts I can do all sorts of elements, including animations.
As a programmer I have the most experience using GML and GDScript. I develop games and applications but also make utilities for other developers.A good portion of the code I write for my projects is free and open source. I occasionally use HTML + CSS and JavaScript.
★ Donations and support ★If you enjoy my work, please consider making a donation, this way I can keep making more free content for others to enjoy too. ♡
Are you a resident of Brazil? You also have the option to support me via APOIA.se
★ Where to find my content ★You can find a complete list with links to all the sites where I post my content in this pageStay up to date on my blog and Discord!
Suggestions or bug reports? Submit it here
• Comissões • AbertasSe você tiver interesse em que eu faça algum trabalho para você, entre em contato via Discord, Twitter ou [email protected]
• O que eu faço •Como designer, meu trabalho é centrado no design de ícones, logotipos, ilustrações, interfaces e experiência do usuário. Posso fazer todo tipo de material para apps, jogos, marcas, merchandising, websites, etc...Posso trabalhar com uma identidade visual já existente ou projetar uma do zero.
Como um artista, eu pessoalmente tenho uma paixão por pixel art, mas posso fazer a maioria dos tipos comuns de artes digitais: esboços, lineworks, pinturas ou artes totalmente vetorizadas.Pode ser um personagem (eu normalmente desenho bustos, mas posso fazer corpos inteiros), cenário ou objeto. Já para pixel arts posso fazer todo tipo de elementos, inclusive animações.
Como programador eu tenho mais experiência com GML e GDScript. Eu desenvolvo jogos e aplicativos mas também faço utilitários para outros desenvolvedores.Grande parte do código que escrevo para os meus projetos são de código aberto. Ocasionalmente uso HTML + CSS e JavaScript.
★ Apoio e doações ★Se você gosta do meu trabalho, considere fazer uma doação, assim posso continuar fazendo mais conteúdo gratuito para que outras pessoas também possam aproveitar. ♡
É um residente do Brasil? Você também tem a opção de me apoiar pelo APOIA.se
★ Onde encontrar meu conteúdo ★Você pode encontrar uma lista completa com links para todos os sites onde posto meu conteúdo nessa páginaMantenha-se atualizado no meu blog e Discord!
Sugestões ou relatórios de bug? Envie aqui
• Links •
• IDs / Friend Codes •
Discord -- NinStar#8700

Steam ID -- ninstarst

Nintendo Network ID -- ningameru

Nintendo Switch FC -- SW-2466-3671-9410

Mario Kart Wii -- 4472-7771-3403

Smash Bros. Brawl -- 2582-9953-0994